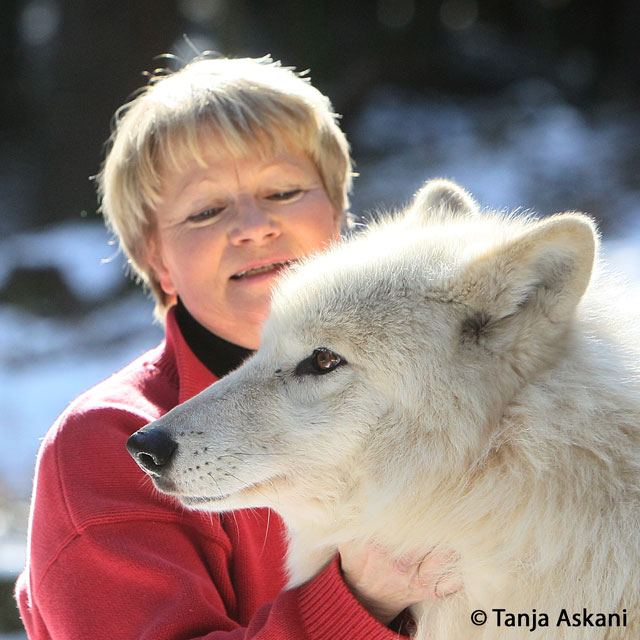 Biography
Elli H. Radinger is a specialized journalist, author and publisher of the Wolf Magazine (www.wolfmagazin.de).
Together with Günther Bloch she founded the German Society for the Protection of wolves ("Gesellschaft zum Schutz der Wölfe e.V."), which she chaired for ten years.
As the publisher of the Wolf Magazine, Radinger has reported on wolves worldwide and, in particular, in Germany since 1991. The Wolf Magazine has been published monthly as a free newsletter Wolf & Dog for two years now.
After an ethology internship with enclosed wolves in the wolf research centre Wolf Park in Indiana, USA, she lived in a block house in the wilderness of Minnesota for almost a year, right in the middle of wolf- and bear-country.
She has observed wild wolves in the Yellowstone National Park as an independent researcher for almost 30 years and volunteers multiple times a year in their wolf project. She owns thousands of hours of outdoor observations and fascinating close encounters with wild wolves.
Her encounters with the animals and her experiences in the wild have been subject for many books.
Vorträge von Elli H. Radinger