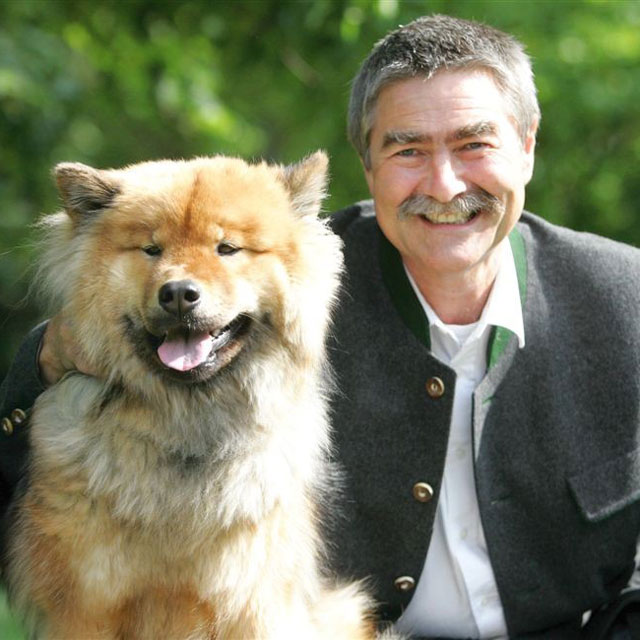 Prof. Dr. Kurt Kotrschal
Austria
Biography
Kurt M. Kotrschal, Mag.rer.nat., Prof. Dr., born 1953 in Linz, studied biology at the University of Salzburg where he obtained his PhD in 1981 and state doctorate in 1987; 1976-1981 research stays about the evolution of fish and on the functioning of the sensory and nervous system at the universities of Arizona and Colorado, USA.
Since 1990 he is leading the research centre for Ethology in Grünau/ Upper Austria (http://klf.univie.ac.at) and is a Professor for behavioural biology at the life sciences faculty of the University of Vienna. Co-founder of the Wolf Science Center (www.wolfscience.at), he is also the leader of a research group on human-animal relationships at the University of  Vienna (http://mensch-tier-beziehung.univie.ac.at). He researches hormonal, cognitive and energetic aspects of social organisation and human-animal relationships. He has more than 200 scientific contributions in professional journals and books, amongst others in Austria's science book of the year 2013 (Wolf – Dog- Human. The history of a millennia-long relationship ("Wolf – Hund – Mensch. Die Geschichte einer Jahrtausende alten Beziehung"). Wien: Brandstätter).
Scientist of the year 2010; columnist for the daily paper "Die Presse".
Vorträge von Prof. Dr. Kurt Kotrschal